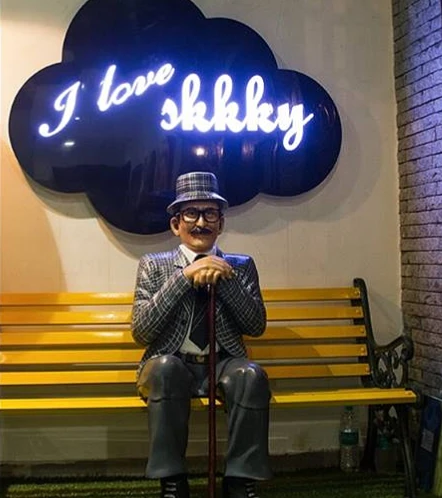 Welcome to
Skkky Club
Skkky has become one of the hyped and beloved restaurants in Siliguri.
It offers an exuberant ambience with an open sky seating and a group of talented artists to amuse you with their soulful music while you feast on your favourite cuisines. It is proudly a part of the Jagjeet Group of Hotels, which is known for its quality and its commitment to deliver the best.
Skkky too follows the same ideology as its parent, and being relatively a new restaurant in siliguri, it has successfully served locals, artists, actors and tourists since its launch.
Situated on the topmost floor of Quantum building(150 fts approx.), it's Siliguri's only open to sky restaurant, which gives you a spectacular view of the city and the majestic mountains. Since it is in the outskirts, it is far off from the haphazard of the city, thereby creating a perfect ambience for you to let go, all your worries and enjoy. Along with this, Skkky offers a kids play room, 'just so no one is left out' and two karaoke rooms, 'for those who love to sing it out loud'. Thus, making it the perfect hangout place for all ages.
About
Testimonials
What our guests say
PratibhaSiliguri
Nice ambience, superb setup, well planned seating arrangement except sofa side. What I feel Outside is best during winter not other time. Staff attitude is good. Live band is nice. Food is also nice as well as quantity. Nice ice place for family and friends.
Foodies SectionSiliguri
Been there a few days ago and had a pleasant experience. It is in the 10th floor and is only rooftop restaurant in Siliguri. Amazing ambience and has a separate room for kids to play. We have also shoot a vlog of its beautiful ambience & food, and it's up on our youtube channel (Foodies Section). We enjoyed our dinner with live music and it was really amazing.
AtulSiliguri
Well it's definitely one of a kind here in Siliguri. Situated away from the hustles of the city and placed at 10th floor this restro offers sumptuous food. Rooftop view is great! Live music is plus :-) Definitely worth visiting if you are in a mood of enjoying your meal in a decent environment.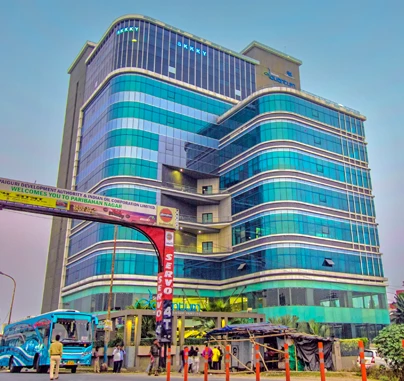 CONTACTS
Phone : +91 353 2571700
Email : info@skkky.in
WORKING HOURS
Monday - Sunday : 10:00 - 22:00